Submitted by Amazing Interior Design Ideas
Some people have green thumbs.  They have the ability to take a dying plant and bring it back to life.  They know exactly when to prune their rose bushes, and when to plant the seeds for next spring.  Their gardens and lawns are always beautiful.  And then there is the person who destroys all the plants that they buy, and cant even keep their grass green.  For all those people there is a solution: artificial grass.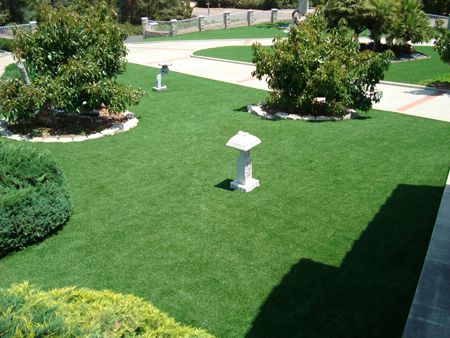 So you might never be able to have a quaint English garden, or a hodge podge of different types of flowers, you may never have a perfect garden, but now, you can have a perfect lawn.  By buying fake grass, you guarantee yourself a beautiful, healthy looking green lawn 365 days of the year.  And this yard comes with zero maintenance.  Once the fake lawn grass is installed, all you have to do is enjoy it.  It's the perfect solution for the busy workingwoman who has no time to take care of a yard.  Or a few young college roommates who want a nice looking yard, but are simply too busy studying or hanging out with friends to accomplish it.  Or it's simply for the person who has no green thumb whatsoever.  No matter who you are, getting an artificial lawn is a smart choice.  You have a beautiful lawn, for not a lot of money that requires no kind of maintenance, and looks and feels beautiful everyday of the year.