Article written by BeddingStyle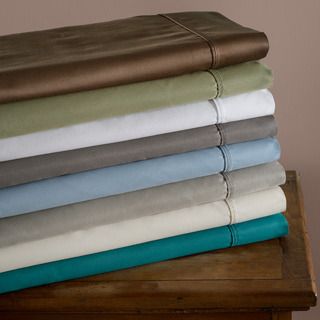 An elegant home does not just stop at the front door. You need to make sure that your home interior matches the elegance and beauty of your home's exterior. Especially in the bedroom, this is the place where you need to feel most comfortable because after all, you will be sleeping in it. And when it comes to sleeping, the biggest factor you need to consider is comfort. That means you need to buy a good bed and match it with even better comforter sets or luxury bedding sets. A few things that you want to consider is the brand of the sheets that you're buying. And apart from the brand, there's also the fiber content, the thread count, type of material used, the weave, and the fabric finish as well. The fiber content and thread count will tell you how thick the sheets are, while the material will tell you how soft it is, and how well it will be able to keep you warm.
The weave and fabric finish will focus mostly on the style of the bedding. Considering all of these when you buy your sheets will definitely leave you with some really nice, high quality sheets that are definitely going to make your bedroom look more elegant. It's also important for you to buy sheets that are going to match the design of your room. Don't just buy them because you like it; consider what room you're going to put it in and the size of your bed.
---
It's where you can find some of the best products for you home that includes duvet covers and other high quality products to choose from.